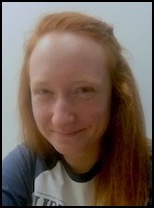 Gabrielle Frykberg is a second year college student seeking to increase her writing experience. While not a professional, Gabrielle has a passion for English and intends to build herself a reputation for consistently exceeding expectations.

Over the past couple of years she has written and edited small pieces for local businesses and their websites. Non-fiction and professional works are Gabrielle's preferred projects, although she also enjoys the challenge of creative writing. Even more than creating her own compositions, the prospective author takes pleasure in combing through the work of others to find the small errors that are easily missed.

On a personal note, Gabrielle enjoys rock climbing, working, drinking coffee, spending time with the people closest to her, and traveling (when she can afford it).

Gabrielle