Jane Wheeler lives with her husband and golden retriever in an oil town in Northern Alberta, Canada, with three grown sons nearby that bring joy, excitement and sometimes lots of prayer to her life.

Jane can best be described as a "builder"; from building up and speaking into people's lives whether it is through writing, teaching, speaking or physically having fun building a project in their woodshop.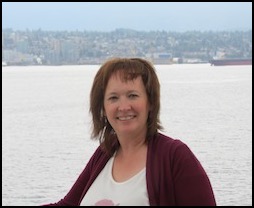 Non-profit to corporate, from manager, leader and even event planner – all business roads have helped shape her writing, teaching and leading career. Jane is passionate about marketing and customer service, some say, it could be called her 'trigger'.


Jane's life has been characterized by her friends as 'never dull and boring'. Life is an adventure and while not always pleasant, there is usually good and bad at the same time. You just have to look a little harder for the good sometimes.

Jane is the author of several published books and the incorporator of Ray of Sunshine Ministries where it is a life goal to bring light and hope to people wherever they may be in their life journey by sharing God and His Grace, Mercy and Love with others.